ModernPendant
MAKING A MODERN PENDANT
STEPS
1. Cut a black base. I picked a size (3" x 2") I could cut in half to form two pendants.
2. Cut bright colors and patterns to lay on the base. Here is my layout. The dichro side is up and there is no clear cap.
Place the colors on the base in a pleasing order. You can use glue if you wish.
3. Add some other pieces, including clear on top, but do not cap it with clear.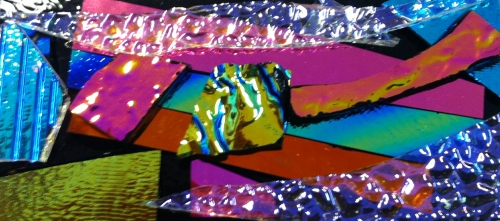 I've chosen to add various clear textures and rippled black glass on top.
4. I do my first fire in an SC2 jewelry kiln. Ramp at 200 deg/min to 1560 and hold 50 minutes. Then ramp down at 200 deg/min until cool.
5. Here is the piece from the kiln.
Now we want to make it look a bit more modern.
6. Sandblast (or use a dremel tool) to get your pattern across the pendant.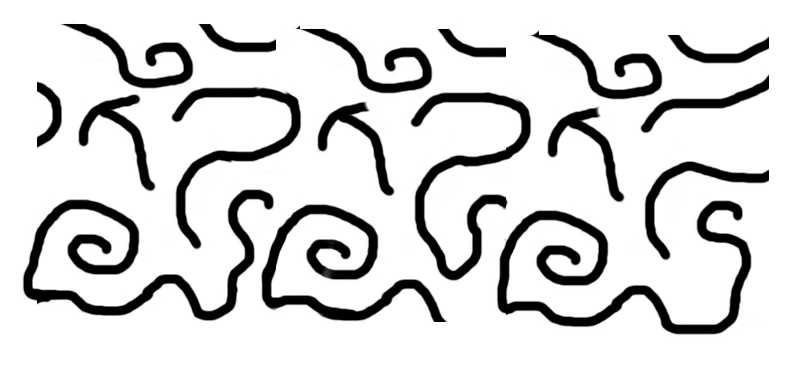 This is my pattern for a modern look. Pick any pattern you think fits.
7. I sandblasted the design, cut the pendant in two and refired it to a full fuse.
Here is the result.
The pattern gives a modern look to the pendant.
HAVE FUN
Murray